Are you desperate to make a certain someone fall in love with you? Do you admire her from afar wondering how you can become the man of her dreams? Throw your desperation to one side–we have all the answers for you. Here are 10 things you can do, or change about yourself, to make her happy. And then she will surely fall headlong into your arms.
Of course, we cannot guarantee that it will end in wedding bells, but we are pretty sure that you will have a good time finding out how compatible you are.
1. Let her see you are positive and happy

The first thing she will notice about you, even before you have spoken, is your general attitude to life. So, when you are with your friends, make sure you are the center of attention. She will notice how people are attracted to you. If you catch her eye, smile and look away. She'll be intrigued by this popular guy. Whatever you do, don't show off. It's okay to be a bit of a clown; she loves someone who isn't afraid of making a bit of a fool of himself, but don't be cocky and over-confident. It's a total turn-off. So, listen up: confidence = good; over-confidence = bad.
2. Make an effort to look good

A man who takes pride in his appearance is always more attractive than a slob. You want to be someone she'd like to be seen with. That doesn't mean you have to be on the cutting edge of fashion. Classic is, well, classy.
3. Be courageous

It's okay to be shy, but at the same time, you need her to see that you can overcome your shyness in order to ask her out. If it helps, let your first date be something casual, rather than a full-on night out. Meeting for coffee is not daunting for either of you. If you have discovered her interests and passions, maybe you can line up an afternoon to incorporate them.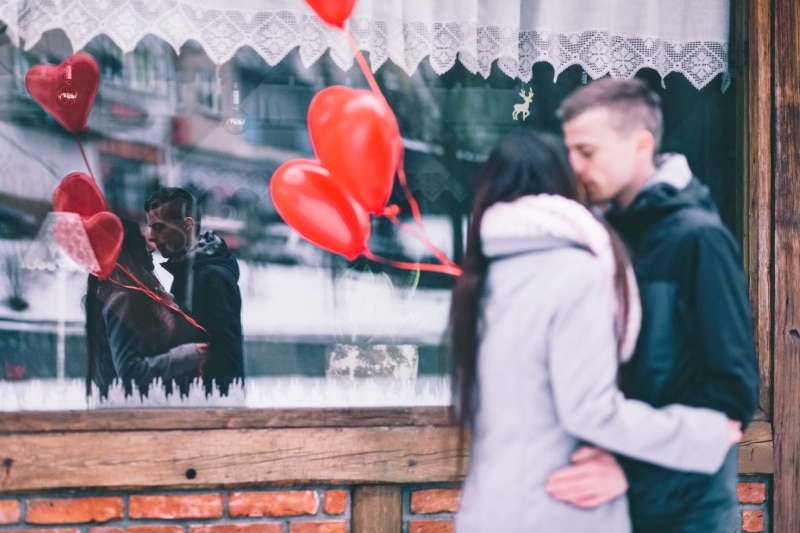 4. When you have made contact with her, watch your mouth

You don't know her well enough to let your mouth run away with you. Don't curse, don't gabble. Ask her questions and give her time to answer them. Don't interrupt. And make sure you listen to her answers instead of being in your own head trying to come up with your next witty remark. People know when they are being listened to and taken seriously. If you have pulled off the 'popular with his guy-friends thing', change gear and become quieter and gentler when you are with her.
5. Meet her for lunch

Once you get to know her a little more, suggest picking her up from work or school for a lunch date. It will make her happy that her coworkers or friends might get a glimpse of you… and be impressed by her choice of boyfriend. Similarly, on your days off, suggest exploring your own town or the nearest city. Make it a romantic expedition. Research beforehand so you always have a suggestion where to go next. Try out coffee shops, boutiques and quirky stores. These mini expeditions are fun and she'll love that you used your imagination.
6. Cultivate desirable qualities

If you truly want her to fall in love with you, you have to be someone worth loving. And that isn't about having money or taking her places, it's how you feel about yourself. Self-respect is contagious. If you don't believe you are worthy of her love, then you aren't. Cultivate the qualities of:
Kindness
Respect for others
Respect for yourself
Courage
Serenity
Compassion
Eagerness
Honesty
7. Show you have an open mind

Be eager to learn and better yourself. Rather than displaying what you already know, demonstrate enthusiasm for learning new things. Talk about a wide range of subjects. Share your opinion, and also ask her what she thinks. Couples who can talk about anything and everything have a great chance of staying together because their love is built on a foundation of shared interests and enjoyment in what the other says and thinks.
8. Keep it moving forward

There's no need to rush things but there's nothing like a stagnant relationship to make a girl want to run. So, gradually deepen your commitment to her, if that's what you want. Talk about the future, maybe plan a trip together. And, while it's lovely to settle into a routine of nights in front of Netflix, don't let that be the defining pattern of your relationship. Keep it lively by doing different things together. Be creative.
9. Get along with her family

Be friendly, without over-doing it. Cultivate a good relationship with her mom, dad, sister, little brother. Offer to help. Volunteer to take Auntie Patty to the hospital. Also in the same vein, be nice to her friends. Never dis them or be mean to them. However, keep them at arm's length, you don't want to be seen to be flirting or being over-familiar.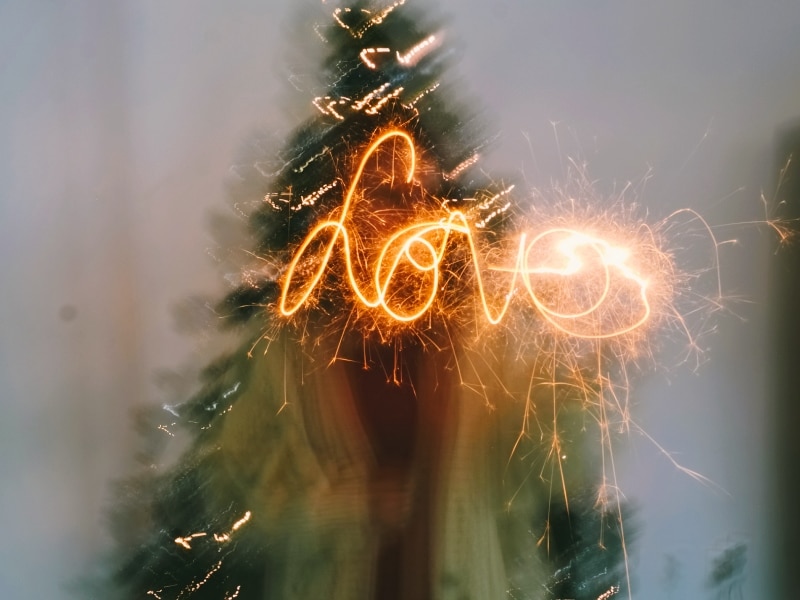 10. Be romantic

It's what we love. Corny, maybe, but a single rose, a silly card, a surprise gift, a pair of tickets to a gig she really wants to go to, a sexy meal in a classy restaurant, a fun trip to the zoo, long country walks, holding hands at the beach on a cold day. Any and all of those things are like the icing on the cake of a beautiful relationship. Don't let them fall by the wayside just because you are going steady; keep thinking up ways to make her happy.
Above all, know that this is meant to be fun and enjoyable. If it feels like too much hard work, maybe you are with the wrong woman?
Featured Photo by Haley Powers on Unsplash