"How do I love thee? Let me count the ways.
I love thee to the depth and breadth and height
My soul can reach, when feeling out of sight
For the ends of Being and ideal Grace."
— Elizabeth Barret Browning, Sonnet 43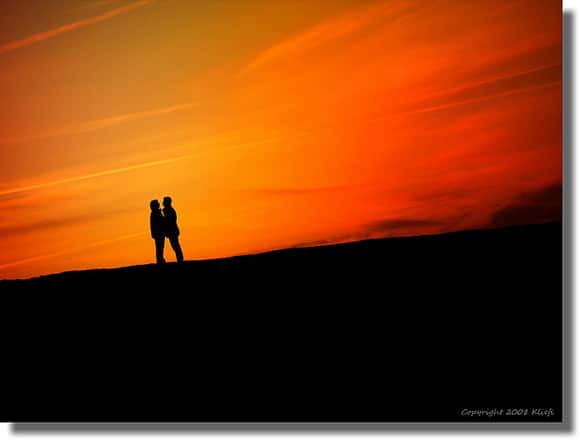 Photo Credit: Kliefi via Compfight cc
Humanity has been trying to understand love since the dawn of time. The intricacies and exaltation of this emotion have been examined in literature, in movies, on stage and in modern day therapy sessions. It makes sense that you have to understand what kind of love that you are in. And everyone needs love in their lives. To learn how to love, you need to define what love is. That may not be as simple as it sounds.
When you think about it, love can be an almost spiritual experience (love of God, nature or humanity). It can also be a tragedy (think Romeo and Juliet, Helen of Troy, or most celebrity love stories). The most famous lovers in literature and history did not always have a happy ending.
Despite the fact that romance is always a trending topic, there is some disagreement about what love really is. The dictionary defines love as "an intense feeling of deep affection." It was the ancient Greeks who first theorized that there were at least four very different types of love.

1. Passion, Desire and Sex
The Greek word for desire is Eros. It is the same feeling that has been described as "mad" love or "crazy" love. People even say we are addicted to, or consumed by love.
In today's world, everyone is hoping to be swept off of their feet with passion. Or maybe have that intense emotion directed towards them. A recent study reported that 94 percent of young people are trying, sometimes unsuccessfully to find their "other half" or "twin flame".
Shakespeare eloquently spoke of a love to "die for" and Elvis Presley hit close to the Greeks' true meaning when he talked about "burning love." This is all about fire. And history shows that sometimes fire burns. Eros to the most rational thinkers could be a destructive force.
But romantic love does not always have to be a dangerous form of love that borders on insanity.
Romantic love and desire do not always burn out. Sometimes passion and appreciation grow in a relationship. Either way, it's important to understand that there is usually more than one romantic partner in a lifetime. And it doesn't hurt to remember that there are also different kinds of love.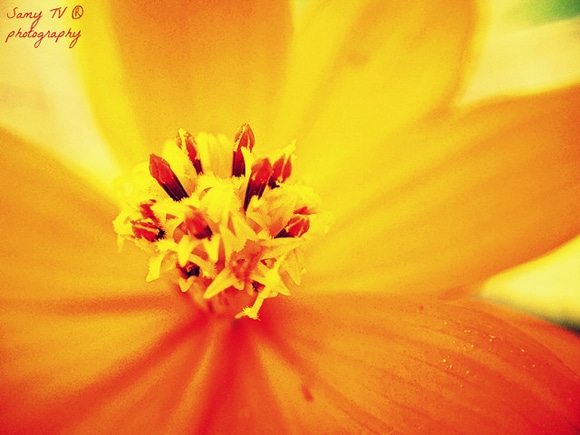 Photo Credit: Samy TV via Compfight cc
Erich Fromm, the famous psychoanalyst, wrote about the importance of developing relationships and expanding on the more instant sexual attraction. His theory was that humans need to learn to give love without conditions. Staying in love is a lot tougher than simply falling in love. The Greek word for standing or staying in love after the Eros stage is gone is Pragma.
2. True Friendship, Family Bonds and Deep Commitment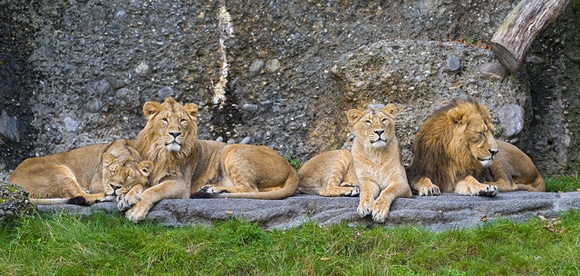 Photo Credit: Tambako the Jaguar via Compfight cc
"A friend is the best gift we give to ourselves. Friends are those people in our life with whom we do not have any blood relation. It is a relation of love and affection towards each other. A true friend loves us unconditionally, understands us, but never judges us and always tries to support us, help us and give us good advice." — Anurag Prakash Ray
The love of family, friends and comrades was known as Philia. This deep and loyal feeling embodies the love of parents for their children and lifelong friendships. It is also about the love you have for your country (patriotism) and the love you have for people who have been by your side through the ups and downs of life. It may require sacrifice. It is the kind of love that jumps in front of a bullet to protect someone you love.
Often families are raised with this strong protective bond with each other. This same feeling may be forged on the battlefield or through sharing a lifelong friendship. Philia also exists in the deep attachment that grows between a pet owner and their beloved pet.
3. Universal Love
Agape is the most selfless and universal brand of love. It is said to be the most inspirational and spiritual feeling known to humankind. The love of God and all of humanity is a mandate of most religious traditions and thinking. The love of God is sometimes experienced as joy. The love of all people is also known as empathy or charity.
C.S. Lewis, the Christian writer, called Agape "gift love." This is the highest form of love.
4. Self-Love
"Selfish persons are incapable of loving others, but they are not capable of loving themselves either." — Erich Fromm
Self-love (Greek word "Philautia") takes two dramatically different forms. There is unhealthy self-obsession or narcissistic love, and the healthy self-care and empowered self-love.
There is an old saying: "You have to have something to give it away." The basic concept is that if you love and value yourself, you can extend that feeling and emotion to other people. The healthy self-interest type of love is the foundation of your ability to love other people.
The ego is built around relationships. It needs and demands other people love you. But the soul is made of a different type of energy. The soul wants only to love.
Too often we limit ourselves. As humans, we are running around looking for romance. Everyone wants to find love like it's lost. It's easy to get caught up in the idea that love is something to give or especially to get. The truth is we are spiritual beings. We need to become love.