"Growth of consciousness does not depend on the might of the intellect but on the conviction of the heart." ― Wayne Gerard Trotman, Veterans of the Psychic Wars
Connecting with a gifted and experienced reader can help you in any area of your life. Psychics, advisers and clairvoyant readers of all types can use their gifts to help people. Every psychic is different. They work with different tools and have different gifts.
Psychics work differently. They have varying types of experience and charge different amounts. It doesn't matter whether you go to a world famous psychic or a cheap psychic. Many psychics that charge little or nothing can give you a life-changing reading.
Reputation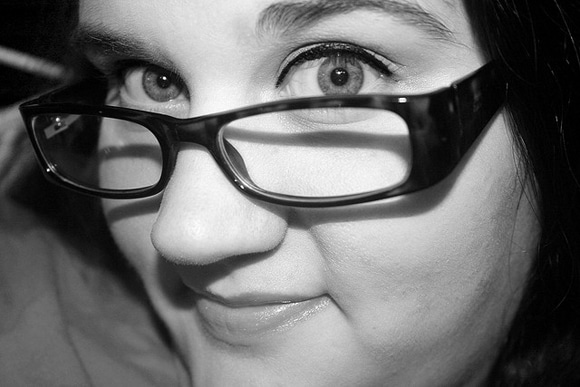 Image source: Tirzah on Flickr
If you are sure you want a psychic reading, you need to find a source with a good reputation. Look at what other people have to say. Established psychics are known entities. When you decide you are going to have a reading, find a credible reviewed reader.The reviews of people that have had readings with your reader will help you decide. If the psychic has been accurate in the past, the odds are that they will be accurate in your reading.
Most top readers and metaphysical consultants have years of experience. Many professional psychics are educated and trained. Although experience is not always the determining factor, it can make a difference. Choose a reader with a track record that shows they have helped people in the past.
When you are looking into a psychic reading, look for a reader or a site that has the expectation of integrity, honesty and ethics. Everything in your reading is confidential. What is said between you and the reader stays between you and the reader.
"Intuition is a spiritual faculty and does not explain but simply points the way." Florence Scovel Shinn
Trust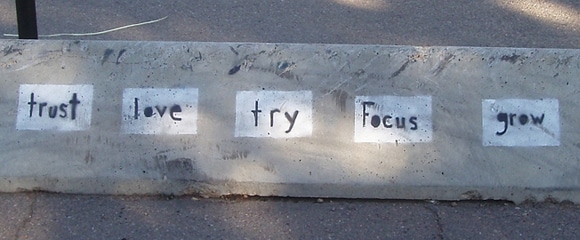 Image source: Dave King on Flickr
Please remember that not every psychic is honest. There are some con artists that pretend to be psychics. The best way to weed them out is to commit to a specific amount of money and use your reading to seek specific answers. Do not trust anyone who is offering to remove curses or do spells in your behalf.
Soul evolution and growth does not come at someone else's expense. A good psychic will help you find your path. They want you to be empowered, not dependent on them – or anyone, for that matter.
Miracles are not for sale. Don't trust anyone who is trying to sell them.
Every profession has people that may not be the best at what they do. The key is to find a reader that you have a connection to. Check the psychic's biography, but also trust your own intuition. No psychic will ever be 100% accurate. But an honest psychic will give you what you need to help with your situation.
Results
Image source: Hugo on Flickr
A psychic reading will have an impact on you. If you are worried about a relationship, job, or any situation, you should get some clarity.
Foretelling is an ancient art. Seeing the future can help you make decisions. It can also help to clear your own vision so that you are able to learn and grow.
Psychics should be helpful, comforting and encouraging. After a reading, you should feel like you received some direction. You may also feel like you know what to do about a situation that once baffled you. A good reader will be attempting to help and guide you on your path.
Sometimes advisors will give you advice. Don't feel like you must take it. Whether your problem is big and overwhelming or small and annoying, the reader's role is to give you support and information.
Men and women in the psychic profession will be open channels of energy. Don't be afraid to tell them what you are seeking. Keep an open mind to the information (including the future) that they tell you.
You will always have your free will. Don't be afraid that you are not always in control of future events. Readers can't make your decisions for you. The only reason that the intuitive people are allowed to see the future is to help you in this journey.
"In everyone's life, at some time, our inner fire goes out. It is then burst into flame by an encounter with another human being. We should all be thankful for those people who rekindle the inner spirit."
― Albert Schweitzer
Most psychic readers will try and bring some light to your path. When you are armed with knowledge of the future, it is easier to find your way. Confidence and understanding will replace the worry and stress.
Working with a spiritual reader can help you understand what is going on in your life. You may now anticipate roadblocks. Enlightenment comes in many forms. Self-discovery, forgiveness and letting go are all vital parts of the journey.
"The most adventurous journey to embark on; is the journey to yourself, the most exciting thing to discover; is who you really are, the most treasured pieces that you can find; are all the pieces of you, the most special portrait you can recognize; is the portrait of your soul." ― C. JoyBell C.
Fees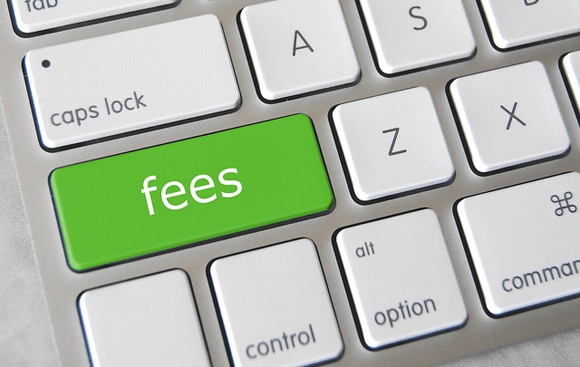 Image source: GotCredit on Flickr
Do not expect the top, best, well-known readers to give free readings. Many professional readers depend on their income to pay their bills. Fees earned are an important exchange of energy. Psychics, like other professions, earn their money.
An important thing to remember: what you pay is not always important. The psychic must connect with you. You must not block the energy link. The truth is you may get some of your best insights at very little cost. Sometimes even a cheap psychic reading can give you exactly what you need.