Have you ever caught a fleeting shadow out of the corner of your eye? Or awakened from a dream to find a looming presence near your bed? Or come face to face with a dark shadow in your kitchen that melts away, leaving you feeling disturbed and not quite alone? You may have seen shadow spirits.
There are two possible explanations for seeing shadow spirits. The first and possibly the most common is that you were in a state of hypnogogia. Hypnogogia is the halfway stage between wakefulness and sleep. Sometimes it's called 'threshold consciousness', when you are just edging out of a dream to recognizing you're safely in your own bed. This is the time when we are most likely to experience mild hallucinations, such as shadows of people or animals.
Photo Credit: SamueleGhilardi Flickr via Compfight cc
Some people have reported sightings of shadowy figures in the road when driving. This might be the brain's method of waking you up if you are in danger of nodding off at the wheel. There's nothing like being jerked awake just as you are about to mow down a ghost.
The second explanation for seeing shadow spirits is that you are actually seeing shadow spirits.
Angeline came home around midnight after a night out with friends. Her parents and younger sister were asleep in their rooms. Without turning on an overhead light she opened the refrigerator to get some juice. As she reached for the carton, she had a feeling that she wasn't alone. She turned to see a shadow of a man a few feet away. She couldn't make out his features, only that it seemed to be male from its height and build. As she stared, the shadow melted away. She thought it must have been the effects of the two glasses of wine she had drunk earlier. She turned back to the fridge to retrieve the juice. Just as she swung the door shut the shadow figure was right by her side before instantly disappearing. Now she never walks through the house at night without a light on.
What Do Shadow Spirits Look Like?

People have described shadow apparitions in various ways. Most report that the figure is a plain dark, featureless shadow. Others have described seeing red or amber eyes, but no other distinguishing features. Many say that the shadows often include a hat, usually identified as one from earlier times.The shadow figure is usually a darker mass than its surroundings – it is sometimes just a regular shadow, at others it is 'darker than the darkest void imaginable'.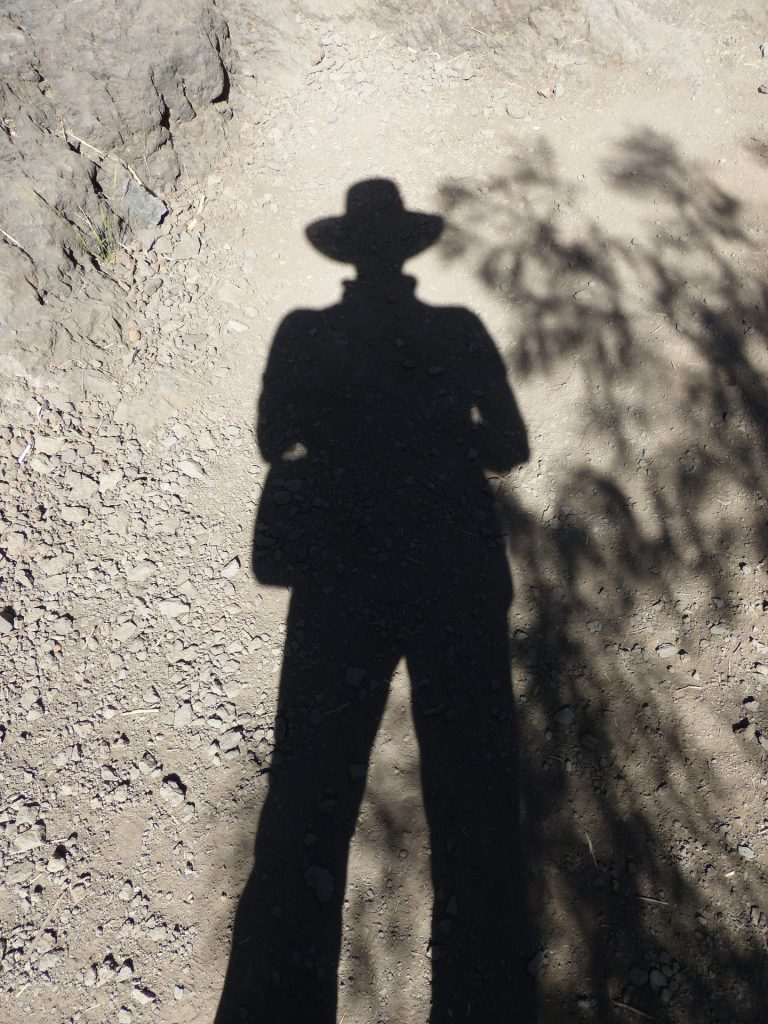 Shadow people can be static or moving. They usually disappear when looked at directly. They appear to move quickly into a dark corner or doorway. When a light is switched on, there is no-one there. A good example of a shadow figure can be seen at angelsghost.com. The photo was taken at West Virginia Penitentiary in Moundsville, WV. The woman who took the photo, Polly Gear, was part of a paranormal investigative team who had rented the penitentiary for a spot of ghost hunting.
Are Shadow Figures Malevolent?

There is no evidence to show that shadow figures can be dangerous. It is the frightening aspect of their appearance that can affect people who see them. Especially those who see them often.
Energetically, some report feeling no malicious energy or emotions coming from the shadow figure, but others say that they have felt a feeling of malevolence permeate the room. One man says that back in 2002 he and his fiance rented a house together with their three year old daughter. The child woke up crying several times complaining about the 'monster' in her room. Then the father began to wake inexplicably in the night to see a dark gray shadow of a figure in the corner of the room. His fiance woke one time and saw a shorter gray shadow of a faceless child standing next to her. The final straw came when the man awoke to see a formless shadow floating near the ceiling in the corner… "4-5 feet long and 1½-2 feet wide" – he says he'd never felt pure evil like that in his life. Needless the say, the family moved out after that. They never experienced the shadow people again.
What are Shadow Spirits?

There's no doubt that shadow spirits are a variation of ghosts, though the theory has been offered that the figures are 'leak throughs' from another dimension.
Many appearances can be attributed to the aforementioned hypnogogia, sleep paralysis, nightmares and drug abuse. Yet there are too many accounts, especially those where two or more people have witnessed shadowy specters, to dismiss shadow figures as figments of overworked imaginations.
Yvonne and her son had just moved into a new build house when one night her son yelled out. Yvonne walked down the hall to his room to see if he was okay. The boy was visibly shaken and described seeing a shadow man wearing a trench coat and a hat standing in the doorway that Yvonne had just come through. She wondered if her ex had got into the house, when her son pointed behind her and said, "There he is!" As she looked and saw exactly what her son had described, the shadow 'vaporized'. Later Yvonne began dating a man who lived nearby, they were talking about whether they believed in ghosts when he mentioned that his granddaughter often said she'd seen a shadow spirit wearing a coat and a 'Van Helsing' hat when she was younger.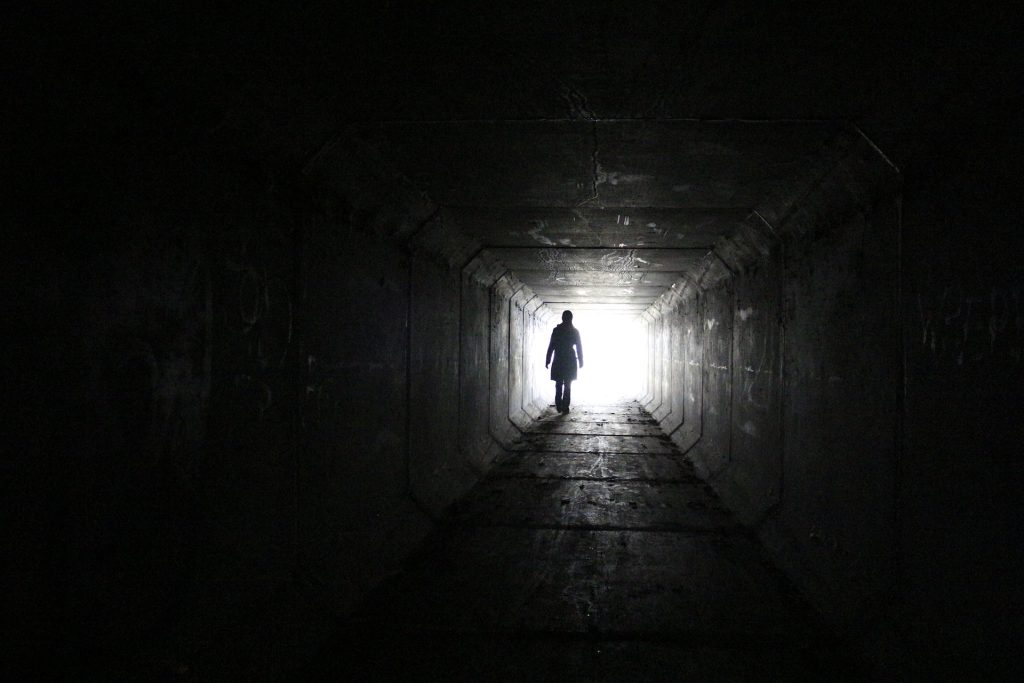 What to do if You See a Shadow Figure

If you awake suddenly and see a shadowy figure in your room, don't panic. Breathe, and remember that this is common in cases of sleep paralysis and hypnogogia. Tell yourself that you'll just give it a moment while you wake up properly – even if you feel wide awake, you might not be.
Should you see a shadow spirit while in your house, know that it can't hurt you. It's past energy imprinting itself on the present moment. Try asking it who it is – when shadow ghosts are addressed directly they usually disappear.
Try to get other people to witness the apparition. Get a friend round for a sleepover or ask your older sister to sleep in your room.
Research your home and local area to find out if there have been other sightings or whether you can link the shadow spirit back to some event or person who lived there.
Visit The Official Shadow People Archives.
Please share your experiences of your own shadowy visitors. Contact one of our experienced psychics for advice.
Images via Pixabay, except where stated otherwise.